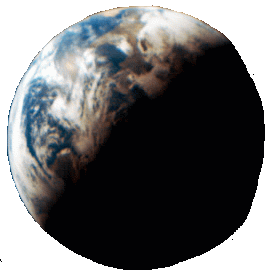 The Small Family Line
The History of the Surname
Symbols: Crests, Flags, Tartans, Etc.
The Male Lineage
Here is what I know about The Small line:
Ontario, Canada
(Alexander) Benjamin Biddis married Jane Small May 24, 1893 in Ontario (Woodstock/Innerkip area)

Matheson Small married Jane Bell March 1, 1866 in Ontario

Thomas Small married Elizabeth Sparrow (unknown time and place; probably England)
The Log
Sunday July 7, 2002:
This is great; just found it on the web:
August 14, 1869, Blandford, Oxford Co., Ontario.
County/District: Oxford Co. Township: Blandford
Microfilm Number: LDS 1844883 or Ontario Archives MS Reel
Birth Date: August 14, 1869
Child's SURNAME: SMALL
Child's Given Name(s): Jane
Sex of child: Female
Father: SMALL, Matheson
Mother: BELL, Jane
Informant's Rank/Profession: Farmer
Signature of Informant: Matheson SMALL, Blandford [Township]
When Registered: September 8, 1869
Saturday August 17, 2002: More from Mary in Oxford County:
Hello Doug
I have the following information on the Small family from the 1901 census for Blandford Township.
Matheson born December 19,1836 age 64.
Jane born March 29,1844 age 57. (wife)
Elizabeth born April 26,1867 age 33 (daughter)
Sarah born May 26,1871 age 29 "
Fanny born April 5,1875 age 25 "
Eliza born September 25,1877 age 23 "
Robert M. born June 19,1881 age 19 (son)
Ann born August 23,1883 age 17 (daughter)
(Notice this not list Jane (Biddis) Small as living at home!
In the marriages for Oxford County:
Matheson Small age 30 East Zorra son of Thomas & Elizabeth (Sparrow) Small married March 1,1866 Jane Bell 21 of East Oxford Township daughter of William & Sarah (McAlister) Bell.
You wanted to know the address for our organization;
Box 1092, Woodstock, ON Canada N4S 8P6
Please make any cheque or money order out to;
Oxford Branch, O.G.S. Sincerely, Mary
Mysteries/Research Avenues/Stray Thoughts
1. History of surname
2. Surname Symbols
3. E-mail Jessie
4. Thomas Small's parents
5. Marriage, birth, death etc. for all members
6.