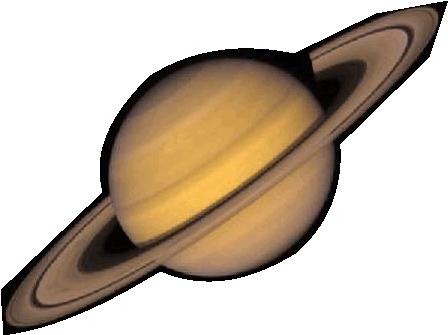 The Rockett Line
History of the Surname
Symbols, Crests, Flags, Tartans, Etc.
The Male Lineage
The Rockett history is traced to England in this manner:
Michigan
Rilla Rockett married Alfred (Charles, called Mose) Biddis (Woodstock, Ontario, Canada, September 19, 1916)
Ontario
Charles Herbert Rockett married Sarah Melinda Griswold
England
Amos Rockett married Joanna

The Log
Friday June 28, 2002:
Rilla Rockett, now that's a great name. My grandmother (the wife of Mose) was a wonderful lady. She was born October 9, 1891 someplace in Ontario, Canada, near Woodstock I think, although I always thought of her as being born in Kitchener. When she died on December 6th, 1972, Kathy and I were living in Portland, Maine, working at the Spurwink School for Disturbed adolescent boys; as house parents. I got a message in our postal box (we were hard to get a hold of in those youthful, carefree days); it said to call home. My dad told me that my grandmother had died. I was so oblivious I didn't even know that she had been sick with cancer (maybe I did). I had to ask which grandmother (Rilla or Mable) had died. It's a stupid, somewhat painful memory to have to ask which grandmother had died. I remember I wrote a poem about Rilla and gave it to my mother after the funeral. It seemed to make her happy (where is that poem and where is the funeral pamphlet that was stored with it?).
What I remember about Rilla was that she used to play cards with me and my teenage buddies. No matter what time we showed up at her house, she would play with us, Pinochle mostly. She just put down whatever she was doing and played cards with us. Now my son Tyler asks me everyday almost to play Pinochle with him and his buddies Paul and John. If I say no I feel guilty. I enjoy playing and I always remember Rilla.
She had a wonderful garden and she wore this white apron when she was planting or weeding. I can visualize her in that garden. She was a Blue Star Mother during the war; I guess World War One (My father says it was WW 2, there is still a Blue Star organization, I think; at least there is a website or two on the web about the group). Both my dad and Stan were in that war (they signed up the same day). Dad was a tail gunner on a bomber. He got air sick all the time so they grounded him. Which was a good thing. The plane got shot down over Europe and everybody died. I wouldn't be here if he hadn't gotten motion sickness. Grace has it even worse than my dad, which explains why I have it big time. The waves in the bathtub make me nauseous (just kidding).
Rilla and Mose had Christmas trees with candles on them. They bubbled and looked like they might start a fire at any time. Every Christmas Mose got mechanical toys as presents. He had them all lined up on a shelf in the basement. I think Stan got them after Mose died. Then Stan died way too young because of Kidney failure. I think one of his kids got the collection of mechanical toys.
Saturday June 29, 2002:
And then there is Charles Herbert Rockett who married Sarah Melinda Griswold. I haven't checked the Rocketts out very well. I did find a Rockett family tree but the dates were too old; I am still at the beginning of the search.
Charles Rockett was born in 1845 and died in 1898. That should help. I'll look on the Church of Jesus Christ of Latter-day Saints Familysearch web site (this religion requires members to do genealogy searches and keep records). They have one of the most extensive sites on the internet. The site automatically searches several major databases like the Social Security System records in the United States.
Monday, July 1, 2002: My mother filled in some information about Rilla. She was the youngest of the Rockett children, and when her mother had a stroke (in her seventies?), Rilla had to stay home and take care of her. Rilla had a sister named Rose Rockett (Isn't that a great name).
When my mother was born, it said "Melinda" Biddis on her birth certificate. This did not please Rilla, and it was changed to Grace. My father used to tease my mother by calling her Melinda. Grace says that they went back to Canada all the time to see relatives. The roads were so bad and the cars too, so they made long journeys with frequent stops to fix flat tires. Mose didn't build the house on Sherman, but he did add a toilet and many renovations. He did build that great garage I remember. He also bought the land next door where Rilla had her garden. Grace says that Jessie Mae knows a great deal more about Rilla's side of the family, having done some research.
Friday August 23, 2002:
From Oxford County genealogist, Mary:
Hi Doug
I have some information for you on the Rockett family:
Charles Rockett was the son of Amos & Joanna Rockett.
Charles Rockett married Sarah M. Griswold on May 6,1872.
Sarah was the daughter of Henry and Mary Griswold.
Amos Rockett lived at Concession 9, Lot 23 Dereham Township in Oxford County.
In the 1871 census for Dereham Township the following is listed:
Amos age 56, Farmer, birthplace England;
Johanna age 58 birthplace England;
Charles age 27, carpenter, born Ontario;
William age 23. farmer Ont.;
Harvey age 18, born Ont;
Sally age 15 born Ont.
Joanna Rockett died December 20,1887 age 75 years and she is buried in the Old Delmer Cemetery, Dereham Township:
Maggie wife of Harvey died November 9,1887 age 34 years Old Delmer Cemetery;
William Edgar son of William H. & Annie Rockett died September 15,1880 age 1 year, 3 months, 5 days.
Florence May July 24,1878 age 8 months 2 days.
Charles Rockett died November 20,1898 and is buried at Delmer Cemetery.
Sarah M. Griswold died 1919 and is buried Burgessville Baptist.
Eva Rocket 1870 - 1908 (listed with Charles and Sarah in the Burgessville Baptist cemetery).
William Henry Rockett married Annie Elliott on February 9,1876.
Annie's parents were William and Ann Elliott.
In the 1881 census for Dereham Township:
William age 32;
Anna age 26
In the 1881 census
Harvey age 30,
Maggie age 30,
Norman age 1.
The 1916 Woodstock Directory listed the following:
Rilla works Bean & Westlake lives at 625 Adelaide Street.
Sarah (widow Chas). lives at 625 Adelaide Street
I will let you know what other information that I am able to find.
Mary

Mysteries/Research Avenues/Stray Thoughts
1. History of surname
2. Surname Symbols
3. Charles Herbert's parents
4. Sarah Melinda's parents

5. E-mail Jessie