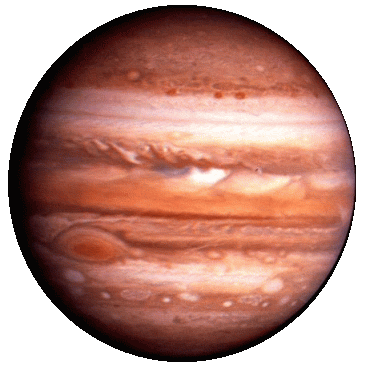 The Biddis Line
History of the Surname
This has been the hardest surname to figure out. There are no active Biddis discussion groups. Google searches turn up very little. It must be that the name is a shortened version of something else. I did find a Biddiscomb which is a possible long version, but I have no verification. Also, I have seen a Biddis relative (Charles Biddis, my grandfather's uncle) use the last name Biddess on his World War One enlistment papers. On familysearch it comes up "Beddis" sometimes or "Bedds".
The Male Lineage
The Biddis history is traced to England in this manner
Michigan, USA
Charles Alfred (Mose) Biddis married Rilla Rockett (Woodstock, Ontario, Canada, September 19, 1916)
Ontario, Canada
(Alexander) Benjamin Biddis married Jane Small at the Central Methodist Church Parsonage in Woodstock on May 24,1893)
England, United Kingdom
William Biddis married Ann (unknown date and location; questionable, do not assume this is correct)
The Log
Friday June 28, 2002:
Speaking of remarkable nervous systems, I am reminded of my mother Grace Marie (Biddis by birth) Baldwin. When I refer to her as "Amazing Grace," I am not being Biblical, just thinking of her energy. At some moment, as a kid growing up in Flint, Michigan (later Swartz Creek, then Durand), I must have become more and more aware of my mother's work habits. No one ever told me to "work like a demon," but I have that nervous energy in me, and it must come from watching her (maybe it is hereditary?). When Grace sets her mind to do work, she brings tremendous focus and energy. She gets those jobs done, and they are done well and done right. Not a bad role model. I like to think that I am like my mother in that regard.
There for a while I couldn't get anywhere with Grace's side of the family, the "Biddis clan." Her mother (my grandmother) was Rilla Rocket and her dad (my grandfather) was Alfred Charles Biddis (everyone called him Mose). When I checked Canadian records it was as if the name "Biddis" didn't even exist. My grandparents came from Canada. My aunt Beatrice and Uncle Stanley were both born in Canada. My mother and her sisters Joyce and Jessie Mae were first generation Americans. Some of my first memories were of their house on Sherman Street in Flint. I think my grandfather built that house (I was wrong, but he did build the garage). They called him Mose, but nobody remembers why (later, Grace did, see below). He was a carpenter. He smelled like the cigars he smoked; it was a pleasant smell. To me it was how grandfathers ought to smell. He carried a flask of whiskey in his back pocket sometimes (why do I remember that? Maybe I saw him carry the flask once?!). He was a big gentle guy with a beat up old pickup truck that I used to ride in between him and my father.
I remember one day when my dad and grandfather were working in the two car garage on Sherman Street. My dad was using a powerful metal sanding tool to grind down rusted metal by the holes he was repairing in one of our old GM cars (my dad worked for GM, AC Spark Plug for over 30 years as a computer specialist). I was playing in the garage, watching them work. I saw my dad drop the blade of the sander on his leg, on the upper thigh. Blood exploded all over the place and I saw this long split open gash. I could see the flesh deep inside my father's leg.
The next memory I have is watching my dad in the bathroom trying to stop the bleeding. I saw my grandfather take a bottle of iodine and pour pretty much the whole bottle right into the open wound. I thought my dad was going to faint from the pain. He must have a scar on that leg now; there's no way he couldn't.
I remember when Mose died. He had gone in the hospital for some reason and then suddenly he had died, like the hospital had screwed up; that's my memory, that he should never have died at the age of 68 (I think). I can remember my mother after he died. She was ironing clothes, and I figured I should say something about her dad dying. So I said that he had lived a long life. She stopped ironing suddenly and said, almost to herself in this half angry and mostly hurt way that he was too young to have died. Then she was too choked up to say anything, which was not like amazing Grace. I remember that well.
Another thing I remember is that my grandfather came to me and said goodbye. I don't mean to be weird. He was in the hospital and I never saw him again after he went in. But in this dream state (I guess) I heard him say goodbye in his gentle and good humored way. I never forgot that. I was too young to question (or care) where that message came from. I don't care to know anyway (I'm not really religious or a mystic), I just like that the message arrived.
Mose was born in Innerkip, Ontario, Blandford Township on April 2nd 1895 (he died in Flint in 1964). I know where he was born because he fought in World War One (which I know because I have his military pocket Bible) and I found the exact papers he signed when he enlisted in the Canadian Army (First Canadian; I should do a search of that unit; try to see where he went; I know he was wounded and sent home). I found the enlistment papers on the Internet during one of my routine searches. I was stunned. It was in his own handwriting, when he was just 21 years old (I have a great picture of him in uniform). He listed his next of kin as his mother Jane Biddis. This document made me aware, to my amazement, that my grandfather's real name was not Charles. His first name was Alfred. His middle name was Charles. I had assumed that he listed his mother as next of kin because his father was dead by that time. Later, I found that his father (my great grandfather) Benjamin had not died until 1938 (maybe 1939). Alfred lists his occupation as machinist. I wonder what this is about.
The enlistment paper was signed in Woodstock, Canada on the 24th of February, 1916. He had to swear allegiance to "His Majesty King George the Fifth." He was joining the "Canadian Over-Seas Expeditionary Force."
Mose had a brother Benjamin (Jr.?). That's as far as I can get going back in history for the Biddis side (so far). I wrote to Blandford County Ontario but have not heard back.
Saturday June 29, 2002:
I need to find out more about Benjamin Biddis, either Mose's brother Ben Jr. or his father. I also need to locate records on his mother Jane Small. Maybe there is a Small family history from the Woodstock, Ontario region.
July 1, 2002:
When my mother was born, it said "Melinda Biddis" on her birth certificate. This did not please Rilla, and it was changed to Grace. My father used to tease my mother by calling her Melinda. Grace says that they went back to Canada all the time to see relatives. The roads were bad and the cars too, so they made long journeys with frequent stops to fix flat tires. Mose didn't build the house on Sherman, but he did add a toilet and many renovations. He did build that great garage that I remember. He also bought the land next door where Rilla had her garden. Grace says that Jessie Mae knows a great deal more about Rilla's side of the family, having done some research.
Grace thinks that when Alfred was signing on for a job, a guy came out of an office and pointed to him and said "You, Mose, come on in." (something like that). So, Alfred called himself Mose from then on or someone heard this and began to use it; whatever, it stuck.
My dad thinks the Dutch (German?) and Irish heritage comes from my mother's side of the family. We shall see. (there is a definite German line in my dad's past)
This is great. Mose's dad Ben Biddis had a brother named Charles Biddis, the very same name as my grandfather. Which may explain the other guy I found on the Canadian army list who enlisted for World War One in Woodstock, Canada. Also, Mose was not shot in the leg, he was hit with shrapnel from an explosion.
July 4, 2002:
It's a holiday and I have too much to do, but here's an email I just sent my dad:
Hi Dad
I just found some amazing stuff on Benjamin Biddis. I have a feeling that Rilla or somebody might have told me this already and I never fully understood. Maybe Jessie has more info.
When mother said that she thought the Biddis side came from Wales, it hit me that we were having trouble tracing certain surnames because we had hit the transition people, the emigrants coming to America. We needed to search immigration and passenger records. So I started to do that.
I found a Ben Biddis on an unknown ship heading to North America in 1884. All it said about him was that he was 13 years old. This means that he would have been born in 1868. If he was Mose's dad, he would have had Mose when he was 27 years old, and if the death records are correct, that he died in 1938, then he would have been 70 when he died. This all fits the chronology okay. (Does it fit with anyone's memory?)
Now the amazing thing. I looked more carefully at the list trying to find the name of the ship. Instead, I found the statement that this was a list of British Home Children. So I did a search of British Home Children.
I found only one thing (British Census for 1881). This:
A list of about ten boys at Barnardo's Home; Ratcliffe, London. One of the boys was Ben Biddis, age 13 in 1881. There was this one sentence:
"I do not know that these boys were sent off to be used by Canadians, but they look like the right age and likely were. This would have been April, 1881."
The British Home Children issue is a major scandal that went on for years and years. Here is one reference that I read:
"There is a harrowing chapter missing from Canadian history books about Canada's invisible immigrants. Between 1870 and 1940, more than 50 childcare organizations deported 100,000 alleged orphaned, abandoned, illegitimate, and impoverished children to Canada ostensibly to "provide them with better lives..."Thousands of six to 15 year old children were transported without their parents knowledge or consent to work as indentured farm labourers and domestic servants until they were 18 years old."
This might not be the same Ben Biddis, but it does make you pause. I sent an email to England last night, and got back a form they need to search the records at the Barnardos Home. Grace has to sign the document and we have to mail it.
Does any of this ring any bells?
Doug
July 5, 2002:
Got an email back from dad saying that they never heard of the British Home Children. They will talk to Jessie about it. Okay, today's "work" (I have too much to do to be doing this, but ..... Let's start with Ben.
Sent an email message to Canadian Archives in Toronto asking about Ben. Then did more searching on google. Found the army enlistment papers for Mose again. This time I paid more attention to the other Charles Biddis, since I now know that he was Mose's uncle. Here is his army papers for enlistment:
Name: Charles Biddis (Biddess is given as an alternate name; I'll search this in surnames).
Address: c/0 Wm Schell RR ? Woodstock.
Born: High Street West-Norwood, England (so, this is probably where Ben was born?)
Next of Kin: sister Mrs. g. Loch
11 Victoria Street Woodstock
Date of birth: 7 June 1878 (making him 17 years older than Mose, and ten years younger than Ben). Ben came in 1881, so this guy was here before Ben arrived).
Occupation: Lumberjack
not married (yet)
date of signing: August 25, 1916: making him 38 when he enlisted (Mose was 21).
(Keep in mind that he lists g. Lock as his sister; this I found out later refers to Jessie Biddis who had married George Lock (Locke, Lockie?).
I'm finding lots of the Biddis clan in Pennsylvania. There must be a connection, because I also found that they were from the Middlesex region of England where West-Norwood is located.
Sunday July 7, 2002:
If Ben was a British Home Child, then he was born in England
Grace brought up the research that Jessie Mae had done on the Biddis and Rockett side of the family; Jessie went to the Woodstock area to do research several years ago. Grace also signed the Barnardo's papers.
As of September 13, 2002, the Barnardo Home has not answered my letter and form one way of the other; I may have to send a follow up letter or email.
There is an email that Jessie had:
Subj:Genealogy
Date: 1/24/2002 8:47 AM Eastern Standard Time
From: Bryant692
To: Fooman6358
Jessie
The site you got from the library is the Salt Lake Church site. You can go directly to them at familysearch.org. I found some Biddis' on the IGI file. Alfred Biddis, father Henry and mother Ann Alfred was born in Reigate, Surry, England on 12 June 1858. Don't remember if that was a birth date or Christening date (I looked it up; it was the Christening date). Sister Alice, 11 Sep 1859 and sister Clara 28 April 1861. Do go to the site and download the PAF 5 program and then you will be able to put your information on the computer and download it on disk for safe keeping. You can also download any information from the site. Some of the other Biddis' were spelled Beddis which could have been changed when they came to the U.S. Found a Thomas Beddis from Gloucester, England and that information was sent in by a member of the Church which you could contact. Let me know if I can help you if you really want to get going. Also try www.Ancestry.com and www.rootsweb.com. There are a lot of others out there too. In your Key word put in the place where they come from in Canada. Also on the Church site you will be able to check on the library icon and see what information they have for Canada.
Love Helen
(None of the above is probably relevant, except for one thing. The family is using the same names over and over again; "Charles," for Mose and his uncle; "Benjamin," for Moses father and brother. "Jessie" for my aunt and Mose's aunt. And "Alfred" as Mose's real first name, and the possibility that this was a family name and that his grandmother's maiden name was "Alfred".. if the above should turn out to be relevant.)
Jessie Mae (my aunt) also copied a couple tombstone records that are very telling. Mose's brother, Ben was really A. Benjamin Biddis. For "Alexander" I believe (from another document; the census of 1901).
The Stone reads (these are from the Innerkip cemetery): In Loving Memory of/ A. Benjamin Biddis/ 1893 to 1980/ beloved husband of/ Elizabeth F. McIsaac/ 1909
We called Elizabeth Biddis "Lizzy." I remember that well.
Also for Mose's uncle; The Stone reads: Private/ Charles Biddis/ 1st L.A.B. Battn C.E.F./ 29 August 37/ Rest in Peace.
Charlie Biddis was in the shoe repair business (This choice of trade may turn out to be a significant clue).
Flat Stone: In Loving Memory of/ Jane Small/ Died 1934/ age 64/ beloved wife of/ A. Benjamin Biddis/ died 1938/ age 68.
The amazing thing about the above message is that it puts an "A" before Mose's dad's name. It's either a misprint or Ben was probably an Alfred or an Alexander.
From the 1901 Census. (Canadian?) (with the note that Ben Biddis came to Ontario in 1884): Although it appears from the census page that he lists 1882 as when he came from England (He came in 1884 so the 1882 is incorrect). Lists Ben's birth day as November 6, 1869 (he was listed as 31 in 1901). Lists Jane as also 31 and being born Aug 12, 1869, and being from Ontario. Lists Alexander B. Biddis as age 7, born July 21 1895, from Ontario. And lists my grandfather (Mose) as Alfred C. Biddis age 5, born in Ontario on April 2, 1895. (so what the family did was use the middle names of the kids to reflect the past; Ben named after his dad, and Mose named after his uncle.)
From the June 11, 1919 Sentinel Review (Woodstock, Ontario paper), this obituary of Rilla's mother:
"The funeral of the late Mrs. Rockett was held yesterday afternoon from the residence of her daughter, Mrs. Charles Biddis, 51 Temple (or Teeple or Teople) Street, and was attended by a large number of friends and relatives. The floral tributes were also many and beautiful. Rev Mr. Haith of College Avenue Methodist Church officiated, and interment was made in the Burges(?)ville cemetery. The pall bearers included (?) sons of deceased and one son-in-law, Harvey, George, Albert, Herbert, and Raymond Rockett, and Charles Biddis.
From the 1930 "Canadian Dept. Store Limited Vernon's Directory": (referring to Mose's uncle Charles):
"Biddis, Chas (Emily), shoe repr 590 Dundas, h same" Another listing gives the address as 592 Dundas, h 20 Riddell (he build an addition or another building). His wife Emily (Locke) died suddenly on December 14, 1937.
(Note that Charles married Emily Locke, probably a sister of Jessie's husband George Locke (or otherwise related).
From the Sentinel Review, Tuesday, September 19, 1916: The heading is "Biddis-Rockett."
"A quiet wedding was solemnized at the Dundas Street Methodist Parsonage on Saturday evening when the Rev Thomas Green united in marriage Miss Rilla Rockett of this city and Pte. Chas A. Biddis of the 168th Battalion, Camp Borden. They were attended by Miss Doris Plummer and Garfield Green."
I was just checking my email for another reason and up popped a message from Canada. It was meant to come now (if you believe in serendipity):
Good Afternoon;
I wanted to let you know what information that I have found so far.
The 1901 census for Blandford lists: Benjamin Biddis, birth date November 6, 1869 age 31 born in England, year of immigration 1884
Jane Biddis, birth date August 14, 1869 age 31 born in Ontario
Alexander B. Biddis, birth date July 21,1892 age 7;
Alfred C. Biddis, birth date April 2,1895 age 5.
In the 1891 census for Zorra East Township Benjamin Biddis is listed as a farm labourer for James Montgomery.
(Later records indicate that he worked on the farm of James Wilson starting in April 1888; something may be wrong with one of the records.)
I found the marriage of Alexander Benjamin Biddis and Jane Small, they were married at Central Methodist Church Parsonage in Woodstock on May 24,1893. The names of the parents were William and Ann Biddis; Matheson & Jane Small. The witnesses were Charles Biddis and Elizabeth Small.
(So the "A" in Ben's name refers to "Alexander," and his first son was given his entire name; not just the middle.... So, I wonder if Mose's uncle Charles was really "Alfred Charles" too?.)
The 1894 Directory for Blandford Township lists Benjamin Biddis lived at Concession 4 Lot 6; there was also a Charles Biddis listed at Concession 4, Lot 6.
In the Innerkip Cemetery Records it lists Jane Small died 1934 age 65 wife of A. Benjamin Biddis died 1939 age 68.
(so, here it says 1939, while other records list the death as 1938.) Benjamin Biddis 1893-1980 beloved husband of Elizabeth F. McIsaac (Mose's brother)
I hope to get to the library tomorrow to get a copy of the marriage of Charles Biddis and Rilla Rocket, and there is one also for Alexander Benjamin Biddis and Elizabeth McIsaac on May 11,1927.
Mary
Monday, July 15, 2002: I'm heading out to Toronto tomorrow and then South Carolina for a week, but can't leave this alone. I just realized that if Charles Biddis is Ben's brother, then the Place of birth address I have on Charles' military sign up sheet for WW1 is also Ben's!.... Dah.
It's High Street West Norwood, London, England.
Charles also gives his name as both Biddis and Biddess. He lists as next of kin his sister g. Lock, and lists her address as 11 Victoria Street, Woodstock. He gives as his occupation lumberjack.
When I traced West Norwood, London I found a link to the Pennsylvania Biddis'. It looks like the Biddis clan came from the London area and went to Canada and Pennsylvania.
From a search of British data: http://freebmd.rootsweb.org/cgi/search.pl
Marriages: Jun 1853: Biddis, Alfred
Births: Dec 1893: Alfred Charles Biddis
Birth: Dec 1894 Alfred Biddis
(I don't know if any of this is relevant, but look at all those Alfreds and Charles'! These must be family names)
Latest from Woodstock:
Hello
I wanted to let you know that I went to get a photocopy of the marriage of Charles Biddis and Rilla Rocket and the microfilm had been sent away to be fixed and it has not come back yet. I was able to get a copy of the marriage of Charles' brother Alexander Benjamin Biddis to Elizabeth McIsaac on May 11,1927.
Apparently at that time Jane (Small) Biddis and A. Benjamin Biddis Sr. were living in Woodstock on Centre Street.
The Salvation Army brought young men from England to work as farm labourers, I wondered if your great grandfather might be one of the young men that came over to Oxford County with the Salvation Army. I will let you know as soon as the microfilm comes back to the library.
We have some Immigration records here and I checked them but was not able to find any for Benjamin Biddis. It is possible that he went to Pennsylvania and then came to Oxford. From what I have been able to find on the Salvation Army it was later on that they brought the farm workers over after 1900.
(Except for one thing; The Salvation Army was founded in London about the time Ben was shipped to Canada).
In your last letter you said that you did not have your great grandfathers parents name, if that was the parents of Benjamin Biddis the names were William and Ann. I found the marriage record for Benjamin and Jane. I can send you copies of any of this information.
Mary
A John Biddis founded the town of Milford Pennsylvanian in the County of Pike (on the New Jersey border.). He laid out the village in 1796. There are also Biddis' in Montgomery County PA. This county is also on the eastern edge of Penn. And! There is a County Bucks just North of Montgomery and South of Pikes (indicating they may have come from the area north of London, England.). Anyway, it looks like the Penn. Biddis clan came in via New York or New Jersey (east coast US).
Monday, August 19, 2002:
Searched "Biddis" on http://www.gencircles.com/ and found "Biddiscombe" which could have been the long version that got shortened during immigration. Also "Bidcom."
Middlesex
"A county of England, bounded by Hertfordshire, Essex, Surrey, Kent, and Buckinghamshire. It is one of the least counties in England, being only about 22 miles in length, and 14 in breadth. It contains 7 market towns, and about 98 parishes, without including those in London and Westminster. The air is healthy; but the soil in general being a lean gravel, it is naturally a district of little fertility, though by means of the vicinity to the metropolis, many parts of it are converted into rich beds of manure, clothed with almost perpetual verdure. Besides the Thames, the Lea, and the Coln, Middlesex is watered by several small streams, one of which, called the New River, is artificially brought from Amwell, in Hertfordshire, for the purpose of supplying London with water. Indeed, the whole county may be considered as a demesne to the metropolis, the land being laid out in gardens, pastures, and enclosures of all sorts, for its convenience and support. London is its chief place, and county town. Population, 1,576,636." (From Barclay's Complete and Universal English Dictionary, 1842.)

"In 1889 the Administrative County of London was formed from the City of London, and parts of Middlesex, Kent and Surrey and was divided into boroughs. In 1963 this County was replaced by Greater London which also took in the rest of Middlesex and parts of Essex and Herts as well as some county boroughs. New London boroughs were then formed." [T.V.H. FitzHugh, The Dictionary of Genealogy, 1994.]

Details of the Metropolitan Boroughs of the County of London (1889-1865) and the present-day London Boroughs are on the London Parishes & Boroughs page, with details of which were formed from areas originally in Middlesex.

Friday, October 11, 2002:

Just got this!

ACS/MK/BM/Recno. 13083

Dear Mr Baldwin,

We are writing to let you know that your completed forms were received in our offices 19th July 2002.

You will be pleased to know that the person you have enquired about has been identified in our records. Please be assured that your enquiry is now on our waiting list and once it reaches the top and our research is complete an After Care Officer will be in touch with you.

Unfortunately we are unable to give you an exact time scale as to how long this would be, but any subsequent enquiries regarding the waiting time will inevitably delay our response.

We would like to thank you for your patience and understanding.

Regards

Name withheld (by me)

(Archive & Administration Manager)

This above communication is from Barnardo's, a company limited by guarantee, registered office: Tanners Lane, Barkingside, Ilford, Essex, IG6 1QG, reg. no. 61625 England, charity reg. no. 216250.

To find out more about Barnardo's or to make a donation visit: http://www.barnardos.org.uk.

Barnardo's is careful to keep all records and correspondence confidential. I place this email on this family website entirely on my own initiative to allow family researchers to track the Biddis line. The cooperation of the Barnardo's employees is greatly appreciated.

This may only indicate what we already know, that a Benjamin Biddis was in the Barnardo's home, and that he was about the right age for being sent to Canada. I am excited to see if he was sent, where and when. At least now I know that Barnardo's got my materials.

Saturday, November 16, 2002

Talked to Grace while visiting in Florida (at a conference actually). She is pretty sure that the Biddis line came from Wales. This might explain why I can't find the surname. It might be a best guess from one of those strange Welsh names full of consonants (BDDYSHH, or something). It's worth looking into. She also told me that she remembers as a small child that her grandmother Jane Small was in a casket in their house after the death. She said the kids were running all over the place not paying any attention to the casket. She and my father also said that grandparents were not as close to their grandchildren as modern day grandparents are.

Ask Grace what Rilla's middle name was and where the name Rilla came from. Also, ask her if her middle name "Marie" has any family significance.

Tuesday, July 29, 2003

I received information from England yesterday (Barnardos) that confirms that Ben Biddis, my great grandfather was a British Home Child. The Barnardo's Home researcher requests that personal information not be published without consent, since it is confidential. I will therefore not include details from the correspondence. Relatives may view the material if they wish under private circumstances. For genealogists researching this family line I will provide the following edited commentary.

Ben arrived at Barnardo's Home on August 17, 1879, when he was eleven years old. He left for Canada on July 31, 1884 on the ship S/S Sardinian when he was (therefore) 15 years old. Barnardo's supplied wonderful photographs of Ben on the day he was admitted to the Home and (two photos) on the day he left for Canada. He arrived in Quebec on August 11, 1884. From Quebec, he traveled to Oxford County (Princeton Post Office, Woodstock (?)) in Ontario where he stayed with a W. McArthur family for four years, until April 1888. From there he went to work on a farm in Innerkip, Ontario for a James Mugary Wilson. By 1899, at the age of 31, he was married and owned his own farm.

(Note that the 1891 Canadian Census placed Ben on the farm of a James Montgomery; so what is wrong?)

Ben lists his mother as Ann Biddis and his father as William Biddis when he married Jane Small. This is thrown into doubt by a report (that I cannot replicate for privacy reasons) from Barnardo records. This record indicates that Ann and William (if that was their names) had no children (yes, that's what I said); that William died and Ann retained the Biddis name, as a widow. Twelve years after the death of Mr. Biddis, she evidently lived with a man named W. Crutchy (they did not marry) and had five children with him; three kids died, but Ben and his younger brother Charles survived. If this is true (and I have my doubts), then Ben and Charles' paternal surname would be "Crutchy" and not "Biddis." Crutchy, it's important to note (because his son Charles took up the shoe repair business when he got to Canada) was a boot maker.

When Charles Biddis got to Canada he set up shop as a shoe repairman. He very probably learned his fathers boot making trade as a boy.

A google and LDS search turn up absolutely no hits for the surname "Crutchy." What it does turn up is the common use of the term (especially historically, I believe), to refer to a person using a crutch. I speculate that the "W." might refer to "William," and that Mr. "W. Crutchy" might be William Biddis (and so somebody else was married to Ann and left her childless and a widow twelve years previously. More research is needed here. It seems very strange that the Biddis children would retain their Biddis surname so loyally if their father was not a Biddis.

Some very helpful addresses have emerged from the Barnardo records. We know from the World War One records of Ben's brother Charles, that Charles gives his birth location as "High Street West-Norwood, England". Recent records indicate that in 1892 Charles was living at 1. (?) Park Place, Crown Hill, Upper Norwood (S?) (so he did not go to Canada at least until after this date). Charles was born in 1878, which means he was only a year old when Ben went to Barnardos and only five when Ben sailed for Canada. In 1892, Charles was about 14.

(How did Charles get to Innerkip Ontario if the family was so poor. It seems like he must have been a Home Child child himself; but I have no evidence....yet)

The Norwood region of England is south of London near Wimbleton. Ben was living at Dulwich Farm in Dulwich (southeast of London; just north of the Norwood area) when he moved to Barnardo's Home. His mother came to visit him at the home on October 9, 1880 (there might have been more visits, but this one was recorded and released to me). Ben's maternal grandmother was Sarah Dell. She was about 70 in 1879, and lived at 5 Little Suffolk Street, Borough (called Sudrey Street at least by 1889).

Dulwich is one of the oldest recorded villages in London. Its name means 'the meadow where dill grows'. The village was surrounded by farms, some of which survived into the 20th century. As London expanded Dulwich became part of the city.

A letter was sent to Ben in 1935 (three years before Ben died) from Barnardo's (I assume) asking about his condition and the overall results of his having been sent to Canada. There is no record of Ben's having answered this query. His ancestors can answer however that they (themselves) turned out very well and that we are all proud of Ben's amazing and heart wrenching journey (and proud to be related to him).

According to a document called "Focus on Canadian Emigration; 1882" (published in the Guild Messenger, page 17, November, 1972; this paragraph was taken from that publication), the first official group of "British Home Children" to leave for Canada was a "party" of fifty one boys on the ship Parisian on August 10th 1882. Ben sailed in 1884, which means he was one of the pioneering kids to be sent. The last group of kids to be sent to Canada departed in 1939. On July 14th, 1883, the first group of girls (72 of them) departed for Canada on the ship Sardinia (The same ship Ben sailed on). Dr. Barnardo himself sailed on the S/S Parisian in July 1884 to visit the Canadian kids, so he might have connected with Ben. "From 1867 to 1882 Dr. Barnardo arranged emigration to Canada of individual boys and girls, mainly through Miss Macpherson and Miss Birt, of the Macpherson Home and Liverpool Sheltering Home. It is believed that some 29,000 to 31,000 boys and girls emigrated to that country until the last "party" sailed in 1939."

A magazine called "Ups and Downs" was started in 1895 as a record of the "Canadian work of the Homes" (?); presumably this was about the locations where kids were sent. In 1901 a group was formed in Canada called "Barnardos Old Boys Society." There was a "Barnardo Guild" and a Guild quarterly magazine (The Guild Messenger). I have a bibliography of articles and books about British Home Children. One of the books mentioned is "Memoirs of the late Dr. Barnardo," written by his widow and by James Marchant.

Wednesday, July 30, 2003

There is a Fegan's Home's Records Organization at 503 King George Street, Brandford Ontario. The web reference I read says that copies of Mr. Fegan's booklets dated 1885 to 1932 have records of 3600 Fegan boys who emigrated to Canada and 4500 Roman Catholic boys sent to Canada from South London. Ben was from South London and he ended up in the Brandford area. I emailed this company to see if they had any records, but they answered saying they had no record of Ben.

I noticed that there was a Jessie Biddis listed as a home child. I had seen this reference in earlier searches and had ignored it. This was before Barnardo records indicated that Ben and Charles had a half sister named Jessie (her father was James Groves according to one record; the same one that suggested that "Biddis" was not the correct surname... so I find the information to be in doubt... Evidently, Ann had left W. Crutchy) The Barnardo records indicate that Ben's mother had a child of 13 months around the time Ben left for Canada. The girl's name was Jessie.

I strongly suspect that Charles and Jessie also came to Canada under the umbrella of the Barnardo Home. I found ship passage information showing that a Jessie Biddis sailed for Canada after Ben. But here's the good part. In the British Home Child magazine called Ups and Downs Volume 3, Sept/Oct 1902, number 4, pages 35 to 47, I found a reference to a Jessie Biddis who was now married and known as G. W. Locke. This fit with an earlier bit of information I got from Ben's brother Charles' World War One records in which he lists next of kin as G. Lock. In another Ups and Downs magazine Jessie was clearly listed as Mrs. George Locke. Further evidence comes from the knowledge that Charles married an Emily Locke in Woodstock Ontario, and that Jessie Biddis also ended up in Woodstock, Ontario after she arrived in Canada.

The surname business is a mystery. Maybe what is going on is that Ben's mother never remarried after the death of her husband. She kept the Biddis name even though she lived with other males later. W. Crutchy would then be Ben and Charles' father, and Jessie's father was supposedly James Groves. The kids all kept the name Biddis because Ann never married again after the Biddis marriage. The jury is still out.

Friday August 1, 2003

I have sent some letters and emails out trying to gather further information. Nothing has returned and I am leaving for vacation for a week. Hopefully there will be some news when I return.

I did find a picture of the S/S Sardinian on the web (www.norwayheritage.com/p_ship.asp?sh=sardi), and a list of all the ship's voyages, from the launch in June 1874 to being scrapped in 1938 (same web site). I also found a list of the ships that carried the Home Children from England at this URL:

ist.uwaterloo.ca/~marj/genealogy/ships2.html

For August 11, 1884, the list shows the arrival of the S/S Sardinian into the port of Quebec carrying 33 children from the Barnardo Home. It has this note (which I don't understand): (GIR-to-Peterboro'). The note probably means that the girls on board went to Peterborough, Ontario. It does not give a breakdown of how many were girls and how many were boys.

Sunday August 17, 2003

I've been getting help from John Sayers who is a specialist on the Home Child issue. He has been very helpful and very kind. He confirms that his records show a Benjamin Biddis arriving in Quebec on August 11, 1884 on the ship SS Sardinian. Ben arrived with a party of children that "would have gone on to Toronto to begin with and then sent to a farm in Ontario." John looked at the World War One records for the Canadian Expeditionary Force and found Mose (Alfred Charles Biddis) and his uncle Charles Biddis. He found the same information that I did (attestation records) except he send a request to the Canadian government for further records. From the information gathered from the Canadian government, he found this note concerning Charles (Alfred's uncle): He..."served 20 months in France with considerable time under shell fire. He was close to 200 trench mortars when they blew up." His death is given as 29 August, 1937. The address given was High Street, West Norwood, England. West Norwood is in Surrey, just south of London (now very much inside London) in the Lambeth District.

John also found the marriage of Benjamin Biddis and Jane Small. I had this record, but I'll quote John anyway because it includes additional details. "24 May 1893 (Queen Victoria's birthday and a holiday in Ontario) Marriage: Alexander Benjamin Biddis 23, born England son of William and Ann Biddis married Jane Small, 22 daughter of Matheson and Jane Small, she Church of England, he Methodist. Witnesses: Charles Biddis and Elizabeth Small. Married at Central Methodist Church Parsonage Woodstock, Ontario.

I'll quote from the rest of Johns message below:

"Birth: Alexander B. Biddis 27 July 1893 Reg. # 25027 93"

"Alfred Charles Biddis born 02 April 1895 in Blandford Township, Oxford County, Ontario."

"Marriage: Jessie Annie Biddis, 25 June 1901, Woodstock, Ontario. Reg. #13464 01 George William Locke, 28, of Woodstock, Machinest, born England son of George William Locke and Sarah Long married Jessie Annie Biddis, 22, of Woodstock, born England daughter of Charles Biddis, unknown mother. Both Church of England. Witnesses: Emma Whitehouse and Alice E. Pennington."

"I have not seen a Welsh connection to Biddis yet except one of the wives was born in Wales, that may be your link."

I don't know what John meant by the last comment above, but I will email him.

Friday August 22, 2003

Doing some catch up genealogy today. Here's a message from Mary Liley from the Oxford Ontario genealogy Society:

Hi Doug

There were about 150,000 Home Children sent to Canada. Others were sent to the U.S, Australia and Africa. They were sent from 1850 to 1967 and they were orphaned and destitute children from Great Britain. I cannot tell you the exact number that came to Oxford County but I know that there were a great many of them. Some of them had good homes but others were not so lucky; they worked from early morning until late at night.

They were often mistreated and beaten, it is a sad part of history. There are several good books written about the Home Children. "Barnardo Children in Canada", author is Gail Corbett and another book that is really good is Mary Janeway, "The Legacy of a Home Child" is written by Mary Pettit. The story about Mary Janeway is about a very young girl who was placed on a farm outside of Woodstock and it tells how hard she had to work and how many times she had to go without food.

I found that Jean Biddis' husband was George Locke. They are buried in the Anglican Cemetery in Woodstock. George Locke 1872-1942; Jessie Ann Biddis Locke 1883-1953. In the 1940 directory for Woodstock they lived at 592 Dundas Street and had a Confectionery Store at the same address.

I will let you know more information as I am able to find it.

Mary

And an important message from John sayer that lists the other children on board the SS Sardinian with Ben:

Hello Doug,

The first real Home Children came in 1869 through Maria Rye who was associated with the Anglican Church and had a Home at Niagara-on-the-Lake, Ontario, then very soon afterwards Annie Macpherson brought a party out, about 100,000 children came out between 1869 and 1935. We are still extracting names but we have them all, maybe, up until 1917, but not all are on the Archives site but I have them all here. There are lots of mistakes on the site and we are trying to rectify them as they are identified but the NAC site has not been updated for a ling time. The following children came out on the Sardinian 11 Aug. 1884, the code Q84EU is one we use but does not show on the database, Q for Quebec, 84 for the year and EU disignates a particular party of children or unidentified young children on a ships manifest. Barnardo boys went straight to Toronto by train from Quebec City or any other port that they landed at. For several years Barnardo brought one party of children, usually about 250 in number, through Portland, Maine and we are having trouble getting the names for some of these parties as the Portland records are very poor in the early 1890's. Barnardo girls went directly to the Hazel Brae home in Peterborough, Ontario, where they stayed for a few days and then were sent out to various people who had requested a child and a minister of the church had vouched for them.

Q84EU SS Sardinian C-4534 Liverpool 31 Jul 1884 Quebec 11 Aug 1884 Dr Barnardo's Not Given
Q84EV SS Sardinian C-4534 Liverpool 31 Jul 1884 Quebec 11 Aug 1884 Not Given Various Destinations Also called at Londonderry
Q84EW SS Sardinian C-4534 Liverpool 31 Jul 1884 Quebec 11 Aug 1884 Mr Boyd's Not Given
ADAMS James a M Q84EU 1884
ALDEN James 11 M Q84EU 1884
ANDERSON A a M Q84EU 1884
ARNOLD Antonio 11 M Q84EU 1884
BAKER J a M Q84EU 1884
BAYLIS Edwin 11 M Q84EU 1884
BEAMISH J a M Q84EU 1884
BEDDIS Benjamin 14 M Q84EU 1884
BEDFORD Charles 13 M Q84EU 1884
BREEN P a M Q84EU 1884
CHANCE John 15 M Q84EU 1884
DARCEY Henry 14 M Q84EU N 1884
DUNN Daniel 14 M Q84EU 1884
EATON John 14 M Q84EU 1884
EDMONDS J H A 11 M Q84EU 1884
EDWARDS J D 10 M Q84EU 1884
EDWARDS William 11 M Q84EU 1884
GALVAN P a M Q84EU G 1884
GORDON John 13 M Q84EU 1884
GUNYON James 14 M Q84EU A 1884
HOGAN P a M Q84EU 1884
JONES F a M Q84EU 1884
JONES John 11 M Q84EU 1884
JONES William 11 M Q84EU 1884
KETT Albert 11 M Q84EU 1884
KING James 11 M Q84EU 1884
LAWSON F a M Q84EU 1884
LORD Harriet a F Q84EU 1884
McCANN James a M Q84EU 1884
McFARLANE E 14 M Q84EU 1884
MURPHY J a M Q84EU 1884
MURRAY J 11 M Q84EU 1884
NELSON a M Q84EU G 1884
NOBLE J a M Q84EU 1884
NORRIS Alfred 10 M Q84EU 1884
POSTWAY W 11 M Q84EU 1884
RYDER W 16 M Q84EU 1884
SCOTT Walter a M Q84EU 1884
SMITH G W 12 M Q84EU 1884
SMITH W 16 M Q84EU 1884
STEERS J A 11 M Q84EU 1884
STILL A G 12 M Q84EU 1884
SULLIVAN John a M Q84EU 1884
SWANSON E 11 M Q84EU 1884
SWANSON R 10 M Q84EU 1884
THOMPSON Arthur 14 M Q84EU 1884
WALLER William 13 M Q84EU 1884
WITHERS John a M Q84EU 1884
AINSWORTH Jane 17 F Q84EV 1884
ATTWOOD Alfred 18 M Q84EV 1884
BARRIN Sarah A 17 F Q84EV 1884
CAREY Henry 18 M Q84EV 1884
DAVIS C R 18 M Q84EV 1884
DEAKEN H L 18 M Q84EV 1884
GANGHAM Mary 16 F Q84EV 1884
GRAY J H 11 M Q84EV 1884
HOPKINS James 18 M Q84EV 1884
HUNT Mary A 17 F Q84EV 1884
KNOTT Herbert 6 M Q84EV A 1884
MARSHALL C E 18 M Q84EV 1884
McALLISTER Elizabeth 18 F Q84EV 1884
McCAULEY Anne 18 F Q84EV 1884
POWELL Percy W 15 M Q84EV 1884
STEVENS Edith 11 F Q84EV 1884
STEVENS Sydney 14 M Q84EV 1884
STUART Lizzie 18 F Q84EV 1884
WHITTAMORE H 16 M Q84EV 1884
SWIFT James 13 M Q84EW 1884
WOOLL George 13 M Q84EW N 1884

A new book just published is called Marchmont Distributing Home, Belleville, Ontario 1870 - 1925 by James S. Gilchrist. It is quite interesting, a few mistakes but generally good.

Another book that will be out soon is `The Golden Bridge' by Marj. Kohli, that will be a good one, Marj is very good.

Norwood in south London is in the LAMBETH district and the town in Ontario is BRANTFORD, named after Joseph Brant the head of the Six Nations Indian tribes.

If you would like complete copies of the two WW1 military records I could get them done for you and mail them on, it would cost for the copying and mailing, I don't know how much the copying would be as it goes off site to be copied, but less than $100 I am sure. Let me know. Most of the info is medical and pay records with SOS's and TOS's from the different units.

Do you know the mothers maiden name? Was it DELL? I imagine the children were registered under her name if she was never married, which she may not have been.

Somewhere you say that Charles was still in England in 1892 - am I right? But on 24 May 1893 Charles signed as a witness at the marriage of Ben and Jane. 1893 is a bad year for us, we are redoing the whole year, much of it is very difficult to read so we probably have lots of missing and incorrect names. I'll keep looking at this. According to the cover of the two Biddis military records their death dates were: Alfred Charles 11 Jan. 1964 and for Charles 29 Aug. 1937.

All for now - John

Also this from John:

Hi Doug,

The only Welsh connection to a Biddis in 1881 that I found was as follows:

Household:

Name Relation Marital Status Gender Age Birthplace Occupation Disability

William BIDDIS Head M Male 52 Hampton, Middlesex, England Gen Lab

Elizabeth BIDDIS Wife M Female 53 Carmarthen, Wales

William BIDDIS Son U Male 26 Ratcliff, Middlesex, England Clerk Merchants

Edward BOWYER Lodger U Male 22 Shadwell, Middlesex, England Railway Porter

George BOWYER Lodger U Male 28 Wapping, Middlesex, England Gen Lab

August 30, 2003

I probably wrote this, but can't remember...... My parents say that when Ben died, his oldest son Ben jr. got the farm. Ben's wife Lizzy remarried after Ben Jr. died and the farm passed out of family hands. This is the farm I remember as a kid. Lizzy made Kathy and I a quilt for our wedding. I don't know what happened to that quilt but I was too young/dumb to give that gift the value it deserved (I should have saved and preserved it).

September 12, 2003

I have decided to copy some of Mose's World War One records. I asked John Sayers to help out. Here is the latest email from John:

Hello Doug,

I was at the Archives today and made a rough count of the pages in the two Biddis WW1 files, there are about 50 pages in each file, very approximate, because the pay sheets are large and I don't know how many regular pages they do for each pay page etc. Because I am over 65 I can get, I hope, the pages copied at 30cents a page, therefore the cost to copy should be about $30 plus taxes. I have the files in my locker at the Archives so let me know if you want me to go ahead and get them copied.

I checked the old Woodstock newspaper for 1937 and the following was in the late August editions:

The Daily Sentinel-Review, Woodstock. Monday August 30, 1937, page 5.

Obituary: Charles Biddis.

The death occurred at Westminster Hospital, London, on Sunday August 29, of Charles Biddis, after and illness of five months duration. The late Mr. Biddis was born in England, coming to Canada at an early age. He was a well known and highly respected citizen and operated a shoe repair business at 590 Dundas Street for many years. The late Mr. Biddis was a member of the 168th Battalion during the war. He was a member of Old St. Paul's church and also of the Canadian Legion. He is survived by his wife, one sister Mrs. George Locke, and one brother Benjamin Biddis, all of this city. The funeral will be held on Wednesday Sept. 1, with a service at Meadows' Funeral Home at two o'clock and interment in the Anglican cemetery.

The Daily Sentinel-Review, Woodstock. Thursday, September 2, 1937. page 5.

Funeral of Charles Biddis.

The funeral of Charles Biddis, former well known shoemaker and member of the 168th Battalion, whose death occurred on Aug. 29 was held yesterday afternoon at 1.30 from the E.F. Meadows' Funeral Home, with a semi-military service. A firing party from the Oxford Rifles was present under the command of R.S.M.(Regimental Sergeant Major) Heard. Members of the Canadian Legion and the 168th Battalion members also attended in a body. Mr. Biddis having been one of their members.

Rev. H.B. Ashby conducted the service at the funeral home, the firing party led the procession to the cemetery, and members of the Legion marched beside the hearse. The funeral was very largely attended. Interment took place in the Anglican Cemetery.

Bearers were members of the Canadian Legion, J. Payne, J. Wright, P. Medcalf, C. McAlpine, E. Sibley, I. Jameson.

I did not find Charles Biddis in the 1893 Home Children extraction - sorry.

Best wishes to you - John

November 2, 2003:

I received last month from John Sayers photocopies of the war records of my grandfather, Alfred Charles Biddis and those of his uncle Charles Biddis. These records answered several of my questions and sparked in me an intense interest in World War 1. I am at the moment reading a history of that awful war. Below are my notes after reading these records. Remember two things; first, that I could not read a lot of the documents either because I could not translate the cursive scrawl or read a pale photocopy; and secondly that, given my best interpretation, I could have recorded some things incorrectly. Nevertheless, it is fascinating:

Mose enlisted on February 24, 1916, two years after the war had started. He was 21 when he enlisted and 24 when he finished his military service. He enlisted in Woodstock, Ontario. His height was 5 feet nine inches, of medium complexion, with blue eyes. There is a scar over the end of his right thumb. Chest was 35 inches with an expansion of two and a half inches. His service number was 675630, and CPC # was 227834 (whatever that was?). Birth County was Blandford, Ontario. Postal Address was 19 Victoria Street, Woodstock, Ontario (later records give the address as 51 Teeple Street, Woodstock). He had no children and both his parents, Jane and Benjamin were both alive. Date of birth was listed as April 2, 1895. Religion was Church of England. His trade was given as "machinist." Next of kin was Jane Biddis from Innerkip, Ontario. On a document dated October 9, 1916 he lists Rlia Biddis as his wife and he has applied for separation allowance.

On October 30th, 1916, Mose sailed from Halifax Nova Scotia on the SS Lapland. He arrived in Liverpool, England on November 11, 1916. Another paper lists his embarkation at Halifax as November 1, 1916. He was a member of the 168th Battalion of the Canadian Expeditionary Force (CEF). The battalions in World War One were groupings of men from the same locality. The 168th was composed of men from Oxford, Ontario. They were known as the 168th Oxfords. Evidently, the Woodstock Library has a book about the history of the 168th Oxfords. I am in the process of trying to get a copy of the book.

When he arrived in England, he (presumably, at this stage in my knowledge, the entire 168th) was placed on December 5th 1916 with the 12th battalion at West Sandling. The 12th battalion was "taken on strength" (whatever that means) on January 4, 1917, and was transferred to the 4th battalion, also at West Sandling. What appears to be happening here is that the small 168th was made part of the 12th which was then combined with other groups as part of the larger 4th battalion. The 4th was made up of men from Central Ontario.

The next pages are confusing, but seem to indicate that the 168th was transferred to France, where they ended up as part of the first Canadian, composed of men from Western Ontario. This is what I can decipher: On April 13th 1917 OC 4th battalion, SOS (?) to 1st battalion France, Bramshott; PT II Orders 87. Arrived CBD (?) April 16, 1917. April 21st 1917 arrived CBD for the first battalion. May 1, 1917 arrived 1st battalion.

Mose was wounded on July 26 and admitted to a field hospital (I think) on July 27, 1917 while serving with the 1st Canadian in Loos, France. The initial records say he had a GSW in the leg. I assume that GSW refers to "gun shot wound." Later documents say that it was a shrapnel wound and not a gun shot wound, but this is unclear. The description of the wound says "shrapnel near the middle, posterior, and outer segment of the thigh; deep septic wound about one and one half inches in diameter, and incised wound on the anterior and outer aspect where metal was extracted." There are parts of this description which I could not decipher. The wound was to the right leg, although for a while the records said left leg (this was discovered and changed).

Mose was now slowly moved from hospital to hospital. From Loos he was admitted to "#22 General Hospital Carriers on August 4, 1917." This might refer to the "ambulance" service that transported wounded away from the battle areas (I am just guessing). On another paper it says that Mose was admitted to General Carriers on July 27. On August 8, 1917, he was posted to the Western Ontario Regimental Depot, Bramschott ("Ville" or "Ille" de Liege). On August 9, 1917 he was at 3rd South General Hospital in Oxford, England. So they got him out of France, across the North Sea (English Channel), and all the way to Oxford in 12 days. Records are now confusing, but this is what it seems to say: October 23, 1917 Canadian Convolescent Hospital, Woodcote PK, Epson. Oct 26, 1917 Manor City of London War Hospital, Epson. By December 4th Mose's wounds had healed and he was "fit to return to Woodcote." On December 8, 1917 he was back at Canadian Convolescent (it just says "conv") Hospital, Woodcote, Epson. On February 8, 1918 he was discharged from the English hospitals.

On January 25, 1918, while he was in the hospital I presume, Mose was promoted to the rank of Lance Corporal. On April 14, 1919 Mose sailed for Canada (there is a date under the SS Lapland of April 21, 1919 which suggests that he might have returned on the same vessel he left Canada on). This means that he was "free" in England for two months (doing what I wonder). Whole pages are illegible after this information, so I am not able to figure out where he was from February 8, 1918 to April 14, 1919. He was discharged from the army on April 24, 1919, and received a pension for his war services until his death on January 11, 1964 (the pension board was notified on January 17, 1964).

World War One is the time when old generals, employing hopelessly outdated and supremely stupid tactics ordered charging horse cavalrymen and wave after wave of infantry men into the fire of machine guns and 16 inch artillary shells. It was a wholesale slaughter of millions of men. The lucky ones were wounded immediately and sent home. So, if you proudly carry the name "Biddis" in your heritage, know that you are lucky to be alive. Because Alfred Charles (Mose) Biddis was lucky..... and so my mother was born..... and so I was born..... and my chidren were born.... and ...

November 3, 2003:

I also have the records of Mose's uncle Charles Biddis (Benjamin's brother). I'll refer to Mose's uncle as Charles.

Charles Biddis was also assigned to the 168th Battalion of the Canadian Army. On his records it says "C.O.M.F." which refers I think to the "Canadian Overseas Mobilization Force. (?)" The stack of papers I have on my desk begins with his discharge at the age of 48 on December 13, 1918. Later in the document, Charles is listed as age 40 and a member of the 168th battalion of the first Canadian Infantry Wks Bn when he sailed from England back to Canada on November 23, 1918 on the ship Tunisian to St. John (Newfoundland, probably). Conduct and character in the service was "very good." He had a gun shot wound to his right side and was listed as "being medically unfit for further general service." His pension ended on the date of his death (I presume) on August 29, 1937.

Charles was five feet, three and a quarter inches tall with dark complexion, brown eyes, and iron grey hair. His occupation was "farmer," and his address was 11. Victoria Street, Woodstock, Ontario. His Regimental Number was 675987. Assignee was Mrs. W. J. Locke (this is probably his sister Jessie; who was married to George W. Locke), 11 Victoria Street, Woodstock, Ontario.

There is a breakdown of finances (his "last pay certificate") that shows $154.08 in debts and a credit of the same amount. I don't understand it, but on the credit side it lists: 1. Balance from previous month of $24.88; 2. Regular pay at $1 per day for 74 days= $74.00; 3. Field allowance, 74 days at 10 cents a day= 7.40; 4. S.A. times monthly= 12.80; 5. Clothing allowances= $35.00; Total $154.08. On the debit side is $6.50 for A.P. and $147.58 for payment on transfer or discharge; Total= $154.08. Charles is listed as having insurance from the Mutual Life Company.

Charles was born at High Street, West Norwood, London England on June 7, 1878. He is listed as not married at the time of enlistment (August 26, 1916).On the very next page he is listed as a lumberjack, as a member of the Church of England, apparent age is 38, deformed index finger on the left hand (exam took place in Woodstock) on August 25, 1916. His present address is listed as care of William Schell, RR No 4 Woodstock, Ontario. He sailed with Mose from Halifax on October 30, 1916 on the SS Lapland. On the same page are these remarks: November 12, 1918: No 1 District Depot. November 25, 1918 Posted to casualty Company. Dec 2, 1918 Entitled to wear three blue chevrons. At the bottom of the page is the notation: November 1916 transfered to 37th Battalion.

Arrival in Liverpool England on November 11, 1916. Transferred to the 37th battalian at West Sandling on November 27, 1916. Taken on strength 37th battalion November 28, 1916, Shoreham (the location). Transferred to the 1st Canadian (two words I can't read) December 18, 1916, Shoreham. Taken on strength 1st C.L. battalion December 20, 1916, Shoreham. Proceeded overseas January 8, 1917 from Shoreham. January 15, 1917 disembarked Havre (?). October 2, 1917 wounded by GSW "Bomb Side." Place= "R to duty" (?). February 20, 1918 granted 14 days leave to the UK. March 9. 1918 rejoined from (?). Designation change to 1st Canadian Infantry Works Battalion march 11, 1918. June 18, 1918 "Myalgia." July 13, 1918 "Pyrexia." July 31, 1918 rest camp. August 4, 1918 SOS from Boulogne

August 5, 1918: Class B3 (Influenza); SOS 1st Canadian Infantry Works, Canadian "Lab Pool" (? not clear what these words are). August 21, 1918 left for England and posted to "Gen Depot" August 23, 1918. (?) September something 8, 1918 "attached C.D.D. Buxton for return to Canada, part II Order No. 230. Ceases to be attached CCD Buxton on embark for Canada. April 12, 1918 "taken on Strength No 1 District Depot, London...... This is strange, probably a coincidence, but the officer signing the papers for return to Canada was G.W. Lock Lt. (could this be his sisters husband?). December 13, 1918 London, Ontario... "unfit medically for further general service."

December 1, 2003:

It's been a while since I had an opportunity to look at the Canadian war records and indeed I am still trying to get to it. I have had however, for some time a very helpful email from John Sayers which I had hoped to review and paraphrase. Time only allows me to copy John's entire email below:

Hi Doug,

Just read your web page and note the following:

GSW; is General Service Wound (All wounds however serious are given the same name)

SOS: is Struck Off Strength

TOS: is Taken On Strength

Bramshott is in the Aldershot area of England, where the counties of Surrey, Sussex and Hampshire meet.

Shoreham is on the south coast of England in Sussex (Close to where I was born)

When a man was wounded he was taken to a Field Casualty Clearing Station. Depending on the severity, he was then sent to a Military Hospital in France or Belgium and then forwarded to a Military Hospital in England - the Canadians had their own hospitals a lot of the time. Each battalion also had a Depot where recovering wounded often went before being sent back into the field.

John

January 5, 2004:

I sent a message to the Oxford library and received a reply:

From: Douglas Baldwin[SMTP:baldwind@sisd.cc]
Sent: Friday, October 31, 2003 7:37 PM
To: sstart@woodstock.library.on.ca
Subject: looking for a history book

Hi Susan

I am researching my grandfather's involvement in World War 1. He served in the 168th battalion from Oxford. I found a reference on the Oxford genealogy website referring to "168th Battalion CEF:Oxford's Own" Then there were the initials "WPL"

I am wondering if the WPL might refer to Woodstock Public Library, and if it does do you have a book called "168th Battalion CEF: Oxford's Own"?

How could someone from Saginaw, Michigan USA see the book? (Buy a copy?)

Thanks

Doug Baldwin

Dear Mr. Baldwin,

Is a short trip to woodstock in the cards for you? Because this item is an important item in our local history collection, we are not able to interloan it.

Another option for you would be to contact the wonderful volunteers at the oxford historical and genealogical society (ocbogs@oxford.net) who could look up items of interest for you in the book and respond.

I hope this is of help, and i apologize that this brief reply has taken several weeks. (i wear a number of hats here.) regards and merry christmas,

Susan Start

Mysteries/Research Avenues/Stray Thoughts
1. Was Charles Biddis (not my grandfather, but his uncle, Bens brother) a British Home Child?
2. Did Mose get a metal for his war wounds? Where is the metal?
3. Can I trace the address in England where Ben's brother Charles gives as his birth address?
4. Why is the surname Biddis so scarce?
5. Are William and Ann Biddis Ben and Charles' parents, or is Crutchy a correct surname?
6. Are there researchers in England (or Canada) specializing in helping families connect to relatives in Great Britain?
7. What agency (people) greeted Ben when he arrived in Quebec. How did he get to Oxford County, and why was he sent there? Who greeted him when he got to the Woodstock area?
8. Was Ben in communication with his family back in England? How? How did his brother and sister end up in the same area of Ontario? Were there other kids who came? What happened to their mother?