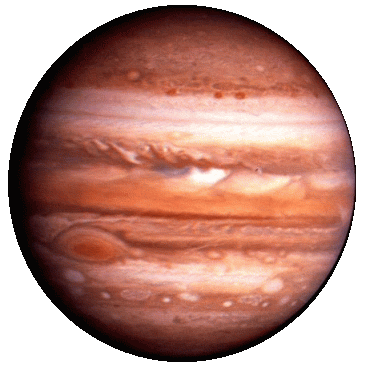 The Bellinger Line
Note for genealogists who have reached this page: My style of recording family history is unusual. What follows is a log of my efforts to locate family. So in the beginning pages I know very little. As the days roll on in the diary more is revealed as I make discoveries. This is fun for me, but not so good for other researchers. There is an internal search engine for the file that might prove to be more helpful.
Marquis La Fayette Baldwin married Mary Bellinger (unknown time/ place)

Solomon Bellinger married Margaret Morris/(Mowers?) 1828/1830 in New York

Frederic H. Bellinger married Elisebeth Klock (unknown time and place). Best guess is the marriage was about 1798 or 1799.

John (Johann) Henry Bellinger married Margaretha Winddecker January 22, 1771

Frederick Phillip Bellinger married Anna Rosina Walrath before 1742 in New York

Frederick Bellinger (senior) married Anna Elizabeth Fox December 2, 1695 in Niederbieber, Westfalen, Germany

Johannes Bellinger (the emigrant) married Anna Maria Margaretha Kuhn April, 1690 in Huttengessas, Hessen-Nassau, Germany

Dieterich Bellinger married Barbara Geysen (Gessen) Feb 25 1663 in Steinau An Der Strasse, Rodenbach, Germany

Hans Bellinger married to Anna (unknown last name), Germany
Something could be wrong with the lineage above, which I pieced together from familysearch and ancestry.com records. The first worry I have is that Solomon's death record says that his parents were from Germany. That must be wrong if this lineage is more or less correct. We have no marriage time and place for Frederick and Elisebeth and it may be because they were from Germany (but I doubt it; I think the death certificate is incorrect). The county death records differ from the state records. On the Genesee County records the place of birth of the father is listed as unknown.

***********

In 2007 I became very interested in my Bellinger ancestors. What sparked this interest was the recently acquired knowledge that the Bellingers were part of a unique time in history; a time that has been extensively studied and recorded. In the general literature the movement that brought the Bellingers to America was the Palatine migration of 1709. Although the migrants were labeled Germans, and specifically Palatinate Germans, they were actually members of the Holy Roman Empire; there was no such thing as "Germany" in 1709. Furthermore, the 15,000 people who left ("suddenly- over a period of several months") were from small communities all over south western "Germany", not just from the Palatine region.

These pioneers left their communities for several reasons. The bottom line (like for most of the pioneers who came to America) was poverty. They were farmers mostly, some with special skills (most had no special skills beside subsidence farming). The winter of 1709 was extremely severe; crops and animals died; the poor were facing starvation. The western Holy Roman Empire was a continual battleground. Wars had been going on in the region for decades. The French were Catholics and many of the Palatinates were Protestants. Even though the broad region in and around the Palatinate was one of religious tolerance; Catholics and Protestants lived alongside Pietists and Reformers (etc.) with little problem, religious intolerance fueled wars that raged throughout the Palatine communities. The impact of continual battle was especially hard on the poorer families.

The English were constantly fighting against Catholics in France and Spain in one "war" after another (all with different names, but essentially the same religious nonsense). English propaganda was distributed in Palatinate regions that suggested the English Queen would welcome emigrants and would provide free passage to America (Carolinas) as well as free land when they got to America. In 1708 a few early "German" pioneers did get free passage and land, and these families communicated back to their homeland. Poverty, the hard winter, and the (essentially) false propaganda fueled a "gold rush" out of the Palatinate, up the Rhine to Rotterdam, and across the channel to London.

Out of the (approximately) 15,000 people who made it to London (and after a complicated political mess in London), about 3,000 of the Palatinates (as they now more or less called themselves- having forged an identity from their shared experience), sailed to New York State. These 3,000 are the "German" pioneers from which our heritage evolved. Among this three thousand was our family pioneer and his family: Johannes Bellinger (the emigrant) and his wife Anna Maria Margaretha Kuhn.

***********

There is an entire book written about the Bellingers from New York. The book was written by Lyle Frederick Bellinger and is called "Genealogy of the Mohawk Valley Bellingers and Allied Families." Denny Bellinger had a copy of the book which he loaned me. Copyright is 1976 and the book is available from the Herkimer County Historical Society, Herkimer, New York 13350. A quite small book called "The War Years in The Mohawk Valley" was written by Frank C. Bellinger. There is no copyright information and no indication of where to get a copy. Denny let me read this booklet which I'll try to summarize below.

"The War Years in The Mohawk Valley" is a short history of the years 1777 to 1783, a period covering the American Revolution. A famous battle was fought at Oriskany, New York which saved the Mohawk Valley from British rule and led to the British surrender at Saratoga. The Battle of Oriskany, which was fought on August 6, 1777, is not detailed in the text. Most of the booklet is about the Revolutionary War in the Mohawk Valley. The battle of Oriskany is felt to be significant because it was followed quickly by the entrance of the French into the war on the side of the American patriots. Evidently, it convinced the French that the revolution was for real and that the patriots had a chance for victory.

The Oriskany battlefield is north and west of Utica New York. Looking at an historic map of the Mohawk Valley there is a Fort Klock along I-90 between Utica and Schenectady. A Revolutionary War battle called the Battle of Klock's Field took place near Fort Klock.

The commanding officer of Fort Herkimer in the Mohawk Valley was Col. Peter Bellinger. He was in charge when raids started in the Valley in 1778. Peter kept his forces together and fighting the periodic raids of the British and their Indian allies which occurred over the final years of the revolutionary war.

The book "Genealogy of the Mohawk Valley Bellingers and Allied Families." was the work of Lieutenant Commander Lyle Frederick Bellinger of the United States Civil Engineer Corps. There is a picture of the handsome Commander in uniform on the inside cover of the book. The Lieutenant's son, Dr. Frederick Bellinger from Atlanta, Georgia donated his father's genealogical work to the Herkimer County Historical Society in 1974. In 1941 and 42, Lyle Bellinger had written a series of articles on the pre-revolutionary Bellinger family in the "St. Johnsville Enterprise and News." These articles had been made into a book which was part of the nine cartons of donated materials given to the historical society. There is an alcove named after Lyle Bellinger in the Society building with his picture and a dedication plaque.

***********

Solomon was born in 1812 and married at age 18 in 1830 according to the death certificate. LDS records indicate he was born in 1810, which would put the marriage date at 1828. Rosina, Frederick's first child was born in (about?) 1800, so the marriage with Elizebeth was sometime at the end of the century (1795 to 1800). So, Frederick was probably born 20 years or so sooner. LDS records say he was born in 1772 (which makes him 38 or 40 when Solomon was born).

John Henry Bellinger was born about 1750; Frederick H. was his second child, which he had at the age of 22. This all fits so far (as does the marriage in 1771 to Margaretha Winddecker). John's father Frederick P. Bellinger was born about 1710 (one record says 1712). John was his sixth child (so Frederich P. was 38 or 40 when John was born). The marriage in 1742 fits also (Frederick P. would have been 28 or 30).

Frederick P's father was Frederick Bellinger (senior) who was born in 1680 (making him 30 or 32 when Frederic P was born). If the marriage records are correct Frederick senior married at age 15 (1695). This is not so plausible, but possible. Frederick's father was the emigrant Johannes Bellinger who was born in 1664, making him 16 when his (apparently) first child, Frederick was born. The marriage date to Anna Margaretha was supposedly 1690, ten years after Frederick was born. This does not fit.

Johanne's father Dieterich was born in 1644, making him 20 when Johannes (his first child) was born, and also 20 when he was married to Barbara Gessen (Geysen). If the date of the marriage was 1663, he was 19 and Johannes was born before the wedding.

Hans Bellinger was born in 1615, making him 29 when Dieterich (his third child) was born, and 27 when he married in 1642.

The Bellinger family traces back to the German state of Palatinate which is in the southwestern region of the country (Southwest of Frankfort). The Palatinate ("Pfalz" in German), was the lands of the count Palatine, a secular prince of the Roman Empire. The Palatinate consisted of two regions in southern (modern) German. The lower (Rhenish) palatinate was in southwest Germany between Luxembourg and the Rhine River. Heidelberg was its capital until the 18th century. It included lands on both sides of the middle Rhine River between the Main and Neckar tributaries. The region is called Rheinpfalz or Niederpfalz in German. The Upper Palatinate was in northern Bavaria, on both sides of the Naab River. It is called Oberpfalz in German. Our Bellinger family came from a city in Lower Palatinate called Roderbach. The boundaries varied with political circumstances.

In my family lore we are descendants of a Dutch line. This is probably the lineage that lent itself to that interpretation. The Germans who came out of the German state of Palatinate emigrated to Pennsylvania and New York. They became known as the Pennsylvania Dutch. Germany in the native language is Dutchland.

From about 1689 to 1697 the War of the Grand Alliance ravaged the Rhenish Palatinate, causing many Germans to emigrate. This is Johannes Bellinger's generation. He was the first of this line to emigrate to the United States. It might have been the war that drove him and his family from German.
The History of the Surname
The name Bellinger appears to be of French origin. There are several French coats of arms for Bellinger families. The Palatine area of Germany is very near the French border, so maybe the name and our ancestors were originally French.
Symbols: Crests, Flags, Tartans, Etc.
The Daily Log
Tuesday July 2, 2002:

Leo's Grandparents:

Solomon Bellinger (Mary Bellinger's father, my GG Grandfather) was born 12 April, 1810 ("1812" his death certificate says) in New York (probably Herkimer County or Montgomery County). Solomon was the son of Frederic H. and Elesebeth (Klock) Bellinger (part of the Bellinger and Klock Families of the Mohawk Valley of New York).

Solomon married Margaret Morris (A family member remembers the name as "Mowers" so there may be an error here) in 1828 and then migrated to Genesee County Michigan in the late 1840's. He died 11 March, 1901 in Genesee Twp., Genesee Co, MI, and is buried in Richfield-Union Cemetery (Irish Rd) Genesee County, MI. Margaret Morris was born 17 April, 1813 in New York State, and she died 20 Feb., 1883. She is buried in Richfield-Union Cemetery (Irish Rd) Genesee Co., Michigan.

Richard Richardson (who helped me tremendously with my Baldwin lineage) is my distant "cousin" because Solomon Bellinger was the brother of his great great-grandfather, Jonas Frederic Bellinger.

************

Just found this on the net: "August 12 Francis Frederic (to?) Elesebeth Bellinger (in) Oppenheim Montgomery Co." From a list of : "Records of marriages commenced by the Revd. David Devoe." This is the right county in New York, maybe there is some connection.

Saturday August 17, 2002:

Searching the web I found some kind of connection with the Indian Castle Church (From the St Johns Reformed Church site it says), whatever and wherever that us. Seems to be mostly in German.

The Klocks and Bellingers seem to overlap a lot. Just found a monument in New York dedicated to a revolutionary war battle. It looks like we may be related to many people who fought in that war?! This is worth copying (parts of it):

DEDICATION OF THE ORISKANY MONUMENT
August 6, 1884

Source: Transactions of The Oneida Historical Society, at Utica, N. Y. 1881 - 1884,
Printed by Ellis H. Roberts & Co., 1885.

The monument erected by the Oneida County Historical Society to mark the spot where one hundred and seven years before the battle of Oriskany was fought and General Herkimer fell, was dedicated August 6, 1884.

The stone used for the foundation, for the shaft and the backing of the granite pedestal is the limestone of the valley of the Mohawk and of the Onondaga county, the gift of the people of this State to your Society for the purposes of this monument.

DEDICATORY INSCRIPTION ON BRONZE TABLET
HERE WAS FOUGHT
THE BATTLE OF ORISKANY,
ON THE 6TH DAY OF AUGUST, 1777
HERE BRITISH INVASION WAS CHECKED AND THWARTED.
HERE GENERAL NICHOLAS HERKIMER,
INTREPID LEADER OF THE AMERICAN FORCES,
THOUGH MORTALLY WOUNDED KEPT COMMAND OF THE FIGHT
TILL THE ENEMY HAD FLED.
THE LIFE-BLOOD OF MORE THAN
TWO HUNDRED PATRIOT HEROES
MADE THIS BATTLE GROUND SACRED FOREVER.

THIS MONUMENT WAS BUILT
A. D. 1883, IN THE YEAR OF INDEPENDENCE 107,
BY GRATEFUL DWELLERS IN THE MOHAWK VALLEY,
UNDER THE DIRECTION
OF THE ONEIDA HISTORICAL SOCIETY
AIDED BY THE NATIONAL GOVERNMENT
AND THE STATE OF NEW YORK.

Colonels.
Peter Bellinger,
Ebenezer Cox,
Jacob G. Klock,
Frederick Visscher.

Lieut. Colonels.
Friedrich Bellinger,
Samuel Campbell,
Peter Wagner,
Heinrich Walrath.

(Could this Friedrich Bellinger be my relative)

Privates.
Jacob Alter,
Abram Arndt,
Melchert Bander,
Jacob Baumann,
Adam Bellinger,
Johann Bellinger,
Wilhelm P. Bellinger,

(Is this my Johann Bellinger?)
John Klock is also listed as a private

There is a book called:

GENEALOGY OF THE MOHAWK VALLEY BELLINGERS AND ALLIED FAMILIES,

Monday, August 19, 2002:

BAPTISM: Recorded: Reformed Church, Herkimer, Herkimer Co., NY USA. Parents: "Adam Spoon, Magdalena Bellinger". Sponsors: "Frederic Bellinger and wife, Elisabaetha."

Could be a spelling of "Elizabeth" Also seen it as "Elisabeth"

Thursday August 22, 2002:

An email message from Richard Richardson Sun Jun 22 1997:

"I would like to correspond with others researching the family of Fredric H. and Elesebeth (KLOCK) BELLINGER, early settlers of Le Ray, Jefferson Co., NY. Fredric H. Bellinger was born in Herkimer Co. NY, the son of Johann and Margaretha (WINDECKER) Bellinger. Elesebeth Klock was born also in Herkimer Co., NY, the daughter of Jost and Catherina (KRAUSS) Klock. The children of Fredric H. and Elesebeth included (at least):

" 1) Peter b.1797 m. Elizabeth YONKER
" 2) Rosina b. 1800 m. Jacob J. Yonker
" 3) Henry Fredric b.1805 m. Mary DAVEY
" 4) George Fredric b. 1805 m. Nancy WEAVER
" 5) Solomon b. 10 April 1810 m. Margaret MORRIS/MOWERS
" 6) Joseph Fredric b 1818 m. Rebecca CURTIS/CURTICE
" 7) Johnas Fredric b 7 Nov 1822 m. Mary/ "Polly" Curtis

The family relocated to Ontario Co. NY by 1835 and to Genesee Co. MI by 1837. Several descendants live in Genesee, Midland, Osceola, Saginaw and Shiawassee Counties, Michigan".

November 21, 2002

This is one of those breakthrough days that triples the enthusiasm for genealogy. I have been sitting across a board of directors table from Dennis Bellinger for several years. At the October board meeting of the Special Needs Vision Clinic I glanced over at Dennis and the association came into my mind "Hey, Denny's last name is Bellinger (he lives in mid-Michigan), my great grandmother's name is Mary Bellinger.... Hey, maybe we're related."

I liked Denny from the moment I met him. There was something about his personality that I enjoyed and admired. Maybe it's a genetic thing; it's fun to think so. Anyway, I asked Denny after the meeting and sure enough, he knew all about "my" Bellingers and a whole lot more. He brought in pictures today of my great grandmother and great grandfather (Marquis) along with documentation that moved the line all the way back to Germany! I did an extensive search on Ancestry.com and filled in the gaps.

My great grandparents were Mary Bellinger and Marquis La Fayette Baldwin. I had extensive information about Marquis but next to nothing about Mary. Denny's references on the family have some details wrong, but in other areas add considerably to my knowledge. He lists Marquis as "Marcus." I have seen this spelling on vital documents, although most of the time the name is "Marquis." There were eight children from the marriage. Denny has middle names, which I did not have. In some cases I have the middle names as the first names. The children were:

Carthon Peter (called Carth)
Theofulus Norman, (called Orf); the correct spelling is "Theophilus" (he was not called Orf, it was more like called "Offie," but I am not sure); he died in Flint.
Mary Agnes (I have her as just "Agnes"), married Orton Burns.
Victoria Alice married Henry Anderson, she died in Flint.
Beatrice, married Bob Wheller, lived in California in 1932 (I have Bob "Wheeler").
Marcus La Fayette (called Fayette), died in Lapeer.
John, the Baptist ("Johnny killed RR Elba") Not sure what the "Baptist reference" is about. My records say that he was killed in a car accident, Elba probably refers to a Lapeer Township.
Leo the Eight, died in 1932. This is my grandfather and of course I have extensive information on him. Where the "Leo the Eight" came from I have no idea.

Okay, I ran out of time tonight. Ancestry.com had tons of info that I need to sort through.

Sunday, November 23, 2002

I got Solomon's death certificate from the State of Michigan recently. It verifies what I know except in one area where it casts a shadow. The death certificate lists Solomon's parents as both coming from Germany. This is wrong or there is another line of Bellingers.

Sunday, February 4, 2007

I had a very nice conversation today with Rhonda Hammond today. She is a relative through my Bellinger side. Her information has jump started my enthusiasm to pick up the trail of the Bellingers again. Here are the notes I took from my conversation with Rhonda.

Solomon married a second time in 1883 at age 73 to Caroline Provost also born in New Jersey in 1810(?). There were, of course no children from this late marriage.

The 1850 census (not sure if it is state or federal) shows Solomon in Richfield Township in Genesee County, Michigan. He and Margaret are listed as age 40; nine children are listed. The 1860 census is for Burton Township in Genesee County. Solomon and Margaret are listed as age 48. Solomon junior is 21, Johannes age 18, Nancy age 15, George 12, and Mary 11. There are also boarders listed: Henry Bellinger age 55 and his wife Mary age 55; children Emily, Rufus, and Jane. Also Simon Watson age 23 and Islla Watson (probably isabella?) his wife presumably. The 1870 census is in Burton Township listing Solomon and Margaret as 55. Children at home are George, Mary, Franklin, and Cora Watson.

The marriage of Elisabeth Klock to Frederic H. Bellinger was in New York state. Children we know about include: Peter 1798, Rozina 1802, George Frederic 1805, Henry Frederic 1805, Solomon 1810, Joseph Frederic 1818, Johannas 1820.

Rhonda has a picture from a logging camp in Bridgeport Michigan that shows Bellingers- what is this connection? I will check Bridgeport records.

Rhonda has Frederic Henry Bellinger born in 1773 in Le Roi New York. Her grandmother was Emma Justina Bellinger (Hursh- she married John Dewitt Hursh from Coleman area of Michigan).

Mysteries/Research Avenues/Stray Thoughts
1. Surname History
2. Birth and death (etc.) for all Bellingers so far located
3. Checked 1880 census for Solomon Bellinger Genesee County; nothing
4. Get the Bellinger book about the New York branch.