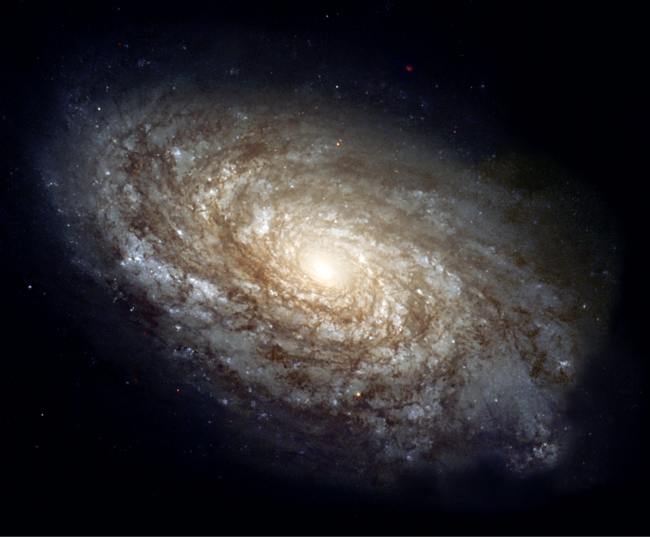 The Bell Line
The Male Lineage
The Bell history is traced to Great Britian (maybe Ireland also) in this manner
Ontario
Jane Bell born in Ontario married Matheson Small March 1, 1866
Great Britian ?
William Bell married Sarah McAllister (I have an LDS record showing a marriage in 1825 in Ballygalloch, Antrim, Ireland)
The Log
October 15, 2002
Jane Bell was born in Ontario (I think) in 1844. Her parents were William Bell and Sarah McAllister. An LDS search found a William and Sarah in Ballygalloch, Antrim, Northern Ireland. They were married in 1825 in Ballygalloch. Sarah was born in 1804 and William about 1800. These could be Jane's parents, although the dates are a stretch. They would have had Jane after being married 19 years. Sarah would have been 40 and William about 44. It's doable, but questionable. Still, I got a rush when I thought I had found the missing Irish connection.
October 18, 2002
Elizabeth.archer@sympatico.ca
Stirling/Hastings/McEachern/Ford Families of Ontario
Updated: Saturday, August 31, 2002
ID: I64242
Sarah Mc Allister (ref # 64242) married to William Bell (64241)
Children:
Thomas Bell, born about 1831 in Ireland.
Robert Bell, born about 1838 in Canada
Jane Bell (64240), born about 1845 in Canada
Jane married Matheson Small (64239). He was born about 1836 in Canada. He married Jane in March 1866 in Oxford County, Ontario (marriage register 1856-1869, Vol. 26, page 125).
Matheson's father was Thomas Small (64235) who was born 3 August, 1806 and died 19 June 1877 at 70 years, 10 months, and 16 days. He was buried in St. Charles Cemetery, dereham Township, Oxford County, Ontario. Thomas married Elizabeth Sparrow (64236; born about 1812, died Feb 16, 1894 at 82 years).
Friday, December 20, 2002
Just got this email:
Hi Doug,
Just browsing and not related.
In case you are not aware the 1871 and 1881 Ontario census are on line. The 1881 census shows a family of Mathewson Small (possible spelling error) age 35; wife, Jane and six daughters living in Blandford Twp., Oxford Cty.
I believe you will find the following web site for Ingersol, Oxford Cty newspapers to be of interest paticularly the marriage which took place on March 1, 1866:
http://www.ocl.net/genealogy/chronicle/search_me.asp?ss=small&ss2=&wildcard=3&RS_per_page=10&SortBy=Surname&sf=Surname&Start_RS=0
You can get copies of the marriage article by following the instruction under the heading 'frequently asked questions' shown at the top of the page.
Bill
Ontario, Canada
Checking the 1881 Canadian Census, I find the following:
Jane Small, birth year 1847. Previous to this, I had birth dates of 1844 and 1845 for Jane. This 1847 date might be the most accurate. Age given at census was 34. Birth place Ontario. Married. Ethnic origin: English. Religion: Church of England. Census place: Blandford, Oxford North, Ontario.
Mathewson Small, birth date 1836. This date matches what I had previously, but the first name is spelled slightly different. Birth place is Ontario. Age 45 in 1881. Occupation: Farmer. married. English ethic origin. Church of England.
Household: Six daughters are listed:
1. Elizabeth Small, age 14.
2. Jinne Small, age 12.
3. Sarah Small, age 9.
4. Mariah Small, age 8.
5. Fanny Small, age 6.
6. Eliza Small, age 3.
So, here's a mystery. Where is Jane (Biddis) Small (my great grandmother)? She was born in 1869, so she would have been 12 in 1881 which make her "Jinne." Okay.....
Checking the web site that Bill sent me I find this:
Ingersoll Chronicale
Friday March 9, 1866
Page 3, Col. 3
Marriage: March 1, 1866
Mathieson Small and Jane Bell
Checking the 1871 Canadian census I find:
SMALL , MATHEWSON
Sex: Male
Age: 35
Birthplace: ONTARIO
Religion: Church of England, Anglican
Origin: ENGLISH
Occupation: Farmer ( F )
District: OXFORD NORTH ( 014 ) Sub-district: Blandford ( F )
Division: 1
Page: 42
Microfilm reel: C-9913
Reference: RG31 — Statistics Canada
This might be misleading, but here is a William Bell who would be about the right age to be Jane Bell's father. He would have been born in 1822 in Scotland and so would have been 25 in 1847 when Jane was born. He is also from East Zorra, the same place I have for Mathieson's birth and not far from where Jane was born.
BELL , WILLIAM
Sex: Male
Age: 49
Birthplace: SCOTLAND
Religion: Presbyterian
Origin: SCOTCH
Occupation: Farmer ( F )
District: OXFORD NORTH ( 014 )
Sub-district: Zorra East ( D )
Division: 1
Page: 39
Microfilm reel: C-9912
Reference: RG31 — Statistics Canada
Just in case the marriage in 1825 between Sarah Mc Allister and William Bell in Antrim, Ireland turn out to be related to us, here is some geographic info (from the net):
"Antrim, a county of Ireland, in the province of Ulster, 46 Irish miles long, and 27 broad; bounded on the E and N by the sea, W by Londonderry and Lough Neagh, and S by Down. This county contains 605 Irish or 972 English square miles, 387,200 Irish plantation acres, equal to 622,059 English ones, 21,222 houses and 261,601 inhabitants. In it is situated a great natural curiosity called the Giant's Causeway, consisting of lofty pillars of basaltes, all of angular shapes. The linen manufacture is carried on very extensively in this county. It sends five members to parliament. The principal rivers are the Bann and Lagan. The principal towns are Belfast, Carrickfergus, Antrim, Lisburn, Ballymena, and Ballymoney. The assizes are held at Carrickfergus." [From The New London Gazetteer (1826)]
If this is my William and Sarah, then William would have been about 45 or older when she was born (based on the estimate of his 1800 birth date). They would have had Jane when they 22 years after getting married.
Wednesday, February 26, 2003
I'm just finding the time to do a little genealogy catch-up. The Oxford, Ontario Genealogy group has come through for me again (no time to analyze the info at the moment; I'll just copy the emails and be appreciative):
Hi Doug
I have found the following information on the Bell Family. I have a copy of the vital statistic's for deaths for both William and Sarah. William died on October 16,1876. He was 81 years old and was a farmer what was listed as place of birth was Ireland. Sarah died on July 25,1882 age 80 years. place of birth listed Ireland. Thomas Bell died February 16,1881 age 53 years and he was a farmer. Place of birth listed Ireland. I found in the marriage register for Oxford 1859-1863 the following marriages: Thomas Bell age 28 East Oxford Township, born in Ireland son of William & Sarah (McAlister), married 23 Feb,1859 Kate Chalcroft age 27 of West Zorra Township born in Surrey England daughter of John and Sarah (Edwards). Robert Bell age 28, of Blandford Township born in Canada, son of William & Sarah (McAlister) married 18 December 1866 Elizabeth Blair, 20, Blandford, born in Canada daughter of Alexander & Janet (Beard).
In the vital statistic's for East Oxford I found the deaths for two of the sons. William Bell age 75 date of death July 10,1913 place of birth Toronto, York parents William Bell and Sarah McAllister, place of death Lot 9 Concession 1 East Oxford occupation farmer. Robert Bell age 77, date of death June 14,1914 place of birth Ontario, parents William Bell and Sarah , place of death Eastwood occupation farmer.
I found obituaries for William, Robert and Thomas. I could not find one for William and Sarah. William had four sons and one daughter and he is buried in the Presbyterian Cemetery in Woodstock. The obituary for Thomas is a small announcement and he is buried in Oxford Centre Cemetery. The obituary for Robert said that he was born in York County and had lived nearly all of his life in Eastwood, he had two sons and four daughters.
There is a listing in the Presbyterian Cemetery in Woodstock for a William Bell/age 81years/Sarah wife of the above aged 80 years/Ann Bell/aged 72 years erected by Mary McFarland daughter of the above natives of County Antrim Ireland.
Robert Bell/1837-1914/ Elizabeth Blair/ his wife/1845-1923/ James Bell/ 1870-1912/ Thomas bell/ died March 27,1939. Sarah Bell/ 1875-1961.
In the 1881 census, Sarah Bell was living with Robert Bell and his wife Elizabeth. The names of their children were Thomas, age 12; James age 11; Elizabeth age 9; Sarah age 5; and Emma age 2. I did find a will for William Bell Senior and it lists the following children Robert, James, William and daughters Mary McFarland, Margaret Bell and Jane Bell. It also mentioned a sister Ann Bell.
I will let you know if I find anymore information and if you would like copies of any of the information please let me know. You can always send me a email at my home as I don't go into The office until Friday.
Sincerely
Mary Liley - Volunteer
Oxford Historical Society

History of the Surname
Symbols, Crests, Flags, Tartans, Etc.
Mysteries/Research Avenues/Stray Thoughts
1. History of surname
2. Surname Symbols
3. Marriage, birth, death etc. for all members